The Shortlist is a review of Polish short films. We try to follow the creators, show their debuts or subsequent short films. We examine this artistic polyphony and follow the variety of emerging themes and conventions.
Every year we discover new directors, but we also look at those we've seen here before. Can common ground be defined in this multitude of visions, observations and fantasies? What journey do this year's films take us on?
Reality and Fantasy
Many artists take us into a surreal world. Anna Kasińska's directorial debut, Synchronization comes to mind here. She whisks us off to a not so distant future, a dream world saturated with female energy. This world is a house inhabited by four women (Agnieszka Grochowska, Joanna Brodzik, Karolina Porcari, Justyna Suwała). Immersed in a thicket of vegetation, original objects, full of colors and textures, it exudes abundance. In this world, men are extinct, but the women would like to become mothers. On the day their menstrual cycles are completely synchronized, they invite a donor to their place. What will come of the upcoming, rather absurd visit by one of the last representatives of the male species?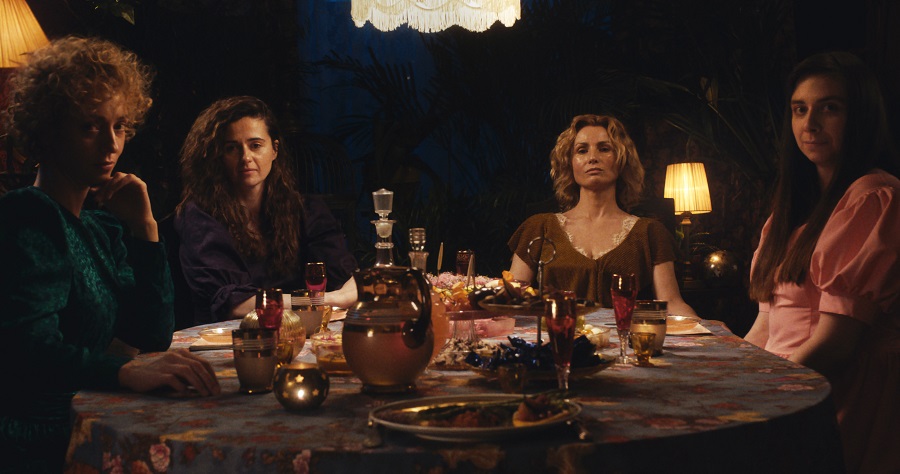 Sebastian Łach takes us into the world of imagination in a completely different way. In his debut, Four Cups of Coffee or Three, an innocent fantasy turns into a complete change of reality. A mysterious change in the main character's body (Agnieszka Podsiadlik) awakens a need to redefine her existence and check to what extent her being and locations are actually real experiences.
Another distortion of the body, which invites you to a surreal journey with dark humor, but also an overwhelming feeling of melancholy, is the plasticine animation Portrait of Susanne by Izabela Plucińska based on a short story by Roland Topor. One day a lonely man's wounded foot turns into a woman: Suzanne, his old love.
In Noamii by Antoni Galdamez, Warsaw is located by the sea. In this partly familiar, partly strange place, the police commissioner (Bartłomiej Topa) faces the mysterious death of his lover (Daniel Namiotko). Suspended between recurring memories and his private investigation - the commissioner might be able to reveal the mystery. Is the world ready for that?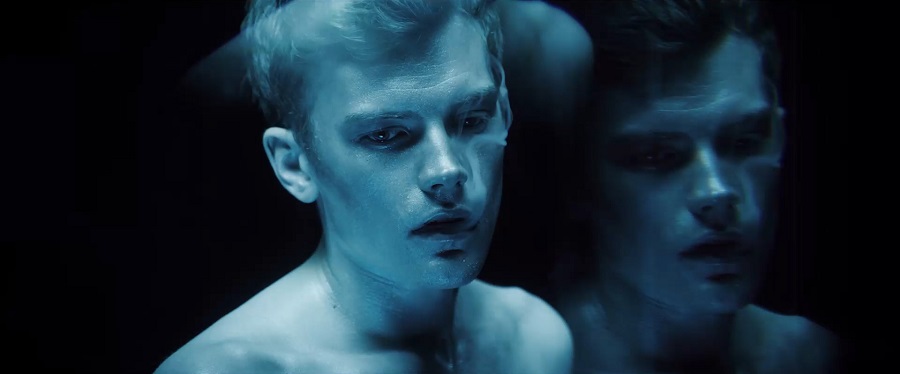 Finally, Sonja Orlewicz-Zakrzewska, in her intense thesis film, Cross on the Road, does not allow audiences rest for even a moment. Where does reality end and fantasy begin? Where is this journey leading? Diana (Jaśmina Polak) and Albert's (Sebastian Grygo) psychedelic visions, idyllic illusions, prophets speaking in exotic languages, a kaleidoscope of places, experiences and characters make one thing certain - love and breakups can drive you crazy.
It is also worth paying attention to the unreal portrait of the community presented in DariaKasperek's The Edge of Town. The protagonist's (Dominika Biernat) drama is ensconced in the sleepy atmosphere of daily life on the outskirts of town.
A Child's Glare
This year's repertoire has the unmistakable voice of a child. Time travel to the past. Sometimes it is a sentimental and warm journey, other times it is difficult and painful. A journey to a world where the child is at the center of the story while also soaking up its surroundings. It deals with the reality it has been served. It is a child's world created by adults on a daily basis. On the one hand, they love and care for their children, and on the other, overwhelm them with their problems or hurt them with a lack of attention or their absence.
Klaudia Folga's The Turtle Cave is an expressive, vivid retrospective. A little girl recalls the story of her mother who draws her into the family's problems. The girl does not know how to find herself in this reality. Memories often take on an exaggerated, grotesque character, and the effects seem shocking. The world of the child heroine is also a snapshot of 1990s Poland. Those who grew up then, can recall Liroy played on cassette tapes, best listened to on a Walkman.
Monika Majorek offers a different view of childhood and adolescence in Off-season. A young boy grows up along with his parents at a holiday resort. A mysterious, mature woman arrives at one of the houses and becomes the boy's first fascination. The director presents his love journey in a subtle, unhurried way, and at the same time interestingly outlines and differentiates the dynamics of the relationship between the teenager and the father, who is also interested in the woman, and the mother who has to deal with this situation.
Nawojka Wierzbowska's A Bad Night Story is about a strong, spiritual experience of a child getting ready for her first Holy Communion - it is a deep, fascinating and incomprehensible experience. The parable of the shepherd and the lost sheep will make the child take quite a risk.
The child's perspective is also present in documentary cinema. Among this year's films, however, it will be an adult child's view of the parent-child relationship. Tell Me More by Martyna Peszko is a tender portrait of the mother-daughter relationship. An adult daughter meticulously cares for her sick mother while her father is away. The disease does not allow the women to talk freely, but they have a way of communicating. Intimate conversations and family archives woven into the documentary show how strong the child-parent relationship can be and how this relationship will evolve until it comes full circle.
An interesting documentary look at the lives of children is the film Hyde and Seek in Peaceful Valley by Maciej Białoruski. It is an impression filled with anxiety about life in Israeli kibbutzim. Everything has its own rhythm there. There is work time and play time when children play hide and seek or attack each other with a drone. However, there is also a moment when everyone has to hide in 15 seconds. Eenie, meeny, miny, fly, if you don't hide, you get to die.
A World Disruptions
Nowadays, the surrounding world may turn out to be unbearable, or at least such a suggestion is made by the authors of the animation in at least a few scenes. With its VHS aesthetics, Millenium by Daria Godyń, heralds the end of the world. Tomasz Beksiński's farewell speech from 1999, used in the film, introduces a catastrophic atmosphere and suggests that the world cannot function in a similar form, or at least nothing good will come of it. Story by Jola Bańkowska story goes a step further. The world, however, has survived, but it is based on technology and all experiences are possible only in virtual form. A flashing cursor, another phone signal, a website loading - that's all a gray, lonely man can count on. In Piotr Mielczarek's Rain the situation gets even worse as we experience a rash of suicides by corporate employees. Only the Series by Julia Benedyktowicz, though in black and white, offers any hope. There is an escape from the overstimulated, mechanized world. It leads to a nearby forest, where contact with nature, the touch of the earth, the rustling of leaves, and the sight of a full moon will silence the shattered heart for a moment and restore contact with what is primal. It will help you regain your balance.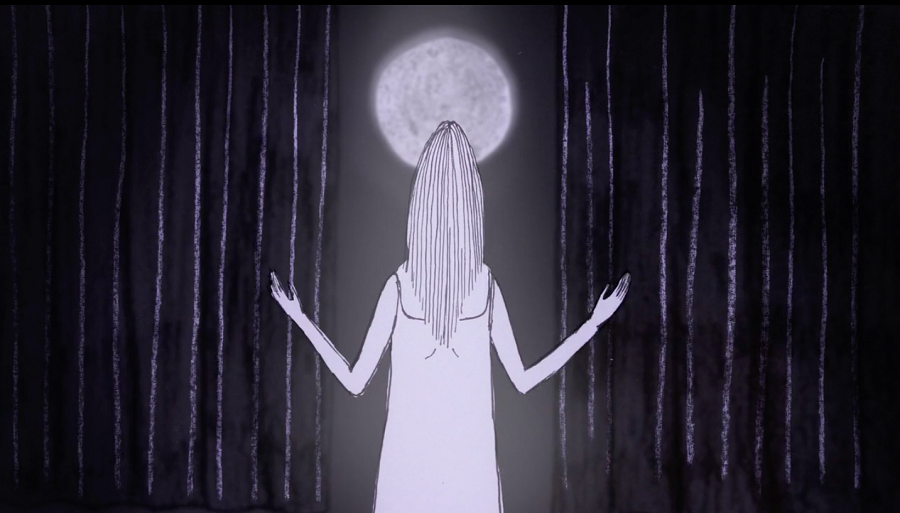 This year's Shortlist features 31 films. We will also show new films by directors we have followed for a long time, including Last Supper by Piotr Dumała, Ricochets by Jakub Radej, My Heart by Damian Kocur, It's Good Like That by Marcin Sauter, Problem by Tomasz Wolski and Entry Into a New Age by Norman Leto.Before us are five sets of various cinema. After the screenings, there will be plenty of time for Q&As with the filmmakers. See you soon!
Magdalena Sztorc
In program:
Bajka na niespokojny sen / A Bad Night Story, dir. Nawojka Wierzbowska, Poland 2019, 16'
Ciałość / Lushfullness, dir. Weronika Szyma, Poland 2020, 6'
Coś PIĘKNEGO od Matki Teresy / Something BEAUTIFUL from Mother Teresa, dir. Mateusz Gołębiewski, Poland 2020,11'
Cykl / Cycle, dir. Julia Benedyktowicz, Poland 2020, 6'
Deszcz / Rain, dir. Piotr Milczarek, Poland 2019, 5'
Fan, dir. Mateusz Winkiel, Kamil Iwanowicz, Poland 2020, 14'
Four Cups of Coffee or Three, dir. Sebastian Łach, Poland 2020,12'
Hide and Seek in a Peacefull Valley, dir. Maciej Białoruski, Poland 2019, 14'
I coś jeszcze / And Something Else, dir. Olga Kłyszewicz, Poland 2020, 6'
Jaskinia Żółwi / The Turtle Cave, dir. Klaudia Folga, Poland 2019, 20'
Julia nad morzem / Julia at the Seaside, dir. Mariusz Rusiński, Poland 2020, 17'
Krzyż na drogę / Cross n' Carry, dir. Sonja Orlewicz-Zakrzewska, Poland 2019, 29'
Kwiat jednej nocy / A flower of one night, dir. Nata Szada, Poland 2019, 12'
Millenium, dir. Daria Godyń, Poland 2020, 8'
Moje serce / My Heart, dir. Damian Kocur, Poland 2019, 30'
Na krańcu miasta / The Edge of Town, dir. Daria Kasperek, Poland 2019, 15
Noamia, dir. Antonio Galdamez, Poland 2020, 29'
Ostatnia wieczerza / Last Supper, dir. Piotr Dumała, Poland 2019, 5'
Po sezonie / Off-Season, dir. Monika Majorek, Poland 2020, 18'
Portret Susanne / Portrait of Susanne, dir. Izabela Plucińska, Poland 2019, 15'
Powiedz mi coś jeszcze / Tell Me More, dir. Martyna Peszko, Poland 2020, 30'
Problem, dir. Tomasz Wolski, Poland 2020, 15'
Red Light Train, dir. Alicja Kot, Poland 2019, 9'
Rykoszety, dir. Jakub Radej, Poland 2019, 30'
Splot / Tangled, dir. Peter Sand Magnussen, Poland 2019, 19'
Story, dir. Jola Bańkowska, Poland 2019, 5'
Sukienka / The Dress, dir. Tadeusz Łysiak, Poland 2020, 30'
Synchronizacja / Synchronization, dir. Anna Kasińska, Poland 2019, 19'
Tak jest dobrze / It's Good Like That, dir. Marcin Sauter, Poland 2019, 23'
To nie tak / It's Not Like That, reż. Miłosz Karbownik, Poland 2019, 11'
Wejście w nowy wiek, dir. Norman Leto, Poland 2019, 5'
---