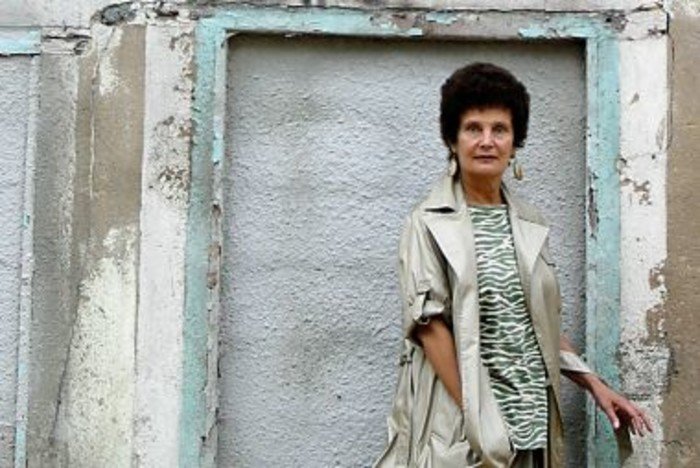 Hommage: Anja Breien
Anja Breien was born in Oslo in 1940. After her college exams she travelled to France, where she first studied French and then from 1962 to 64 attended IDHEC, the French film school. She has approached film making from various angles: production manager, continuity, assistant director. Her debut as director was the short film Vokse opp in 1967. Breien's feature film debut was in 1971 with Rape (Voldtekt). Since then she has directed several short and seven feature films, among them Next of Kin (1979) and the two outstanding comedies Wives (1975) and Wives Ten Years After (1985), the latter awarded an Amanda for best film in 1986. She also wrote the script for Second Sight (1994), and her films have represented Norway in numerous international festivals.
Film index of the section Hommage: Anja Breien
Born in 1940 in Oslo, Anja Breien is one of the most recognised Norwegian directors. In 1964, she received a degree in film studies from the prestigious Institut des Hautes Études Cinématographiques in Paris (IDHEC). She had various functions in her career as a filmmaker – she directed, wrote scripts, managed production, and assisted other directors. Together with Vibeke Løkkeberg and Laili Mikkelsen, Breien helped establish the feminine face of New Wave of Norwegian cinema. Norwegian female directors, unaffected by critical opinions, applied Ingmar Bergman's personal cinema tradition in seeking new forms of feminist expression.
Breien debuted in 1967 with a short film Growing Up based on a medieval legend, about an adolescent girl facing a plague. Another short film – 17th of May – A Film about Rituals (1968), received an award at the Oberhausen festival, and showed the celebration of Norwegian national holidays in a satirical convention. The protagonist of her first feature film Rape (1971), recognised at the Cannes festival, is murder suspect, unjustly accused and detained by authorities. The film received praise for its artistic maturity and strategy of showing the problem from the masculine point of view. In the documentary Walls round the Prison (1972), the director continued her interest in the Norwegian penal system. In this period, Breien worked in television making documentaries, including Hello, My Sibling (1972) on the artist Arne Bendiku Sjur, and Homeless (1973) about homelessness.
In 1975, Anja Breien made Wives, far from the directing mainstream, a film that constitutes a feminine response to Husbands (1970), a film by independent American director, John Cassavetes. The film was successful on an international scale. According to critics, this film launched her directorial career. Wives presents a meeting of three women tired of their daily housewife lives who spend a few days together away from their homes talking about their problems, feelings, femininity, and sex. The three starring improvising actresses – Anne Marie Ottersen, Katja Medbøe, and Frøydis Armand – also co-authored the film. In Wives, Breien uses her documentary experience to create an authentic avant-garde masterpiece full of humour, irony, and anger. Wives had its continuation in Wives – Ten Years After (1985) and Wives III (1996).
International festivals often screen Anja Breien's films. Her portrait of a Norwegian family in Heritage (1979) received the prize of the Ecumenical Jury at the Cannes festival, the short film Solvorn (1997) takes audiences to the world of photographs taken by the director's grandmother in Norway between 1908 and 1913 and was included in the documentary competition at the Berlinale (1998). The poetic short film To See a Boat at Sail (2000), an illustration of an old Neapolitan song, was rewarded in 2001 in Berlin with Prix UIP and nominated for the European Film Awards.
One of Anja Breien's best-known films is The Witch Hunt (1981); it took part in the main competition at the Venice Film Festival in 1981. The film is an indictment of Norway's patriarchal society, following the broader trend of global feminist cinema, where a strong and sensual female protagonist undermines the fundaments of the traditional power hierarchy with her beliefs and behaviour. Films of this type, full of anger, tell stories of the unjust and brutal punishment of the main female protagonist by hypocritical societies. The plot of The Witch Hunt takes place in the 17th century. It is about fear of the unfamiliar, lack of understanding, and superstition. On the one hand, Breien rejects the romantic sheen through which Norwegians perceive their past. However, the past based on myths on evil feminine power is parallel to the role of women directors living in the modern world in which the price of freedom is often also very high. Relating to Bergman's style by means of an explicit landscape, she exposes the protagonist's psychology. Breien mixes realistic scenes and expressive dreams and narration fluently transforms from first to third person. Breien confuses the viewer on purpose, sometimes discourages and provokes at others, to identify with the protagonists.
Films by Anja Breien, often compared to the art by the Belgian female director Chantal Akerman, exceed the modernist avant-garde canon due to their personal character.
(Agnieszka Szeffel)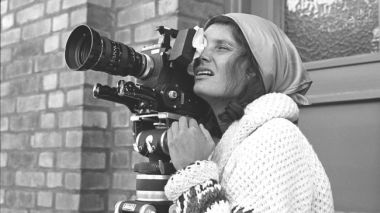 Anja Breien, 1974
Selected filmography:
1967 Dorastanie / Vokse opp / Growing Up
1967 Jostedalsrypa (short)
1969 17 maja – film o rytuałach / 17. Mai – En film om ritualer / 17. May – A Film about Rituals (doc., short)
1970 Dni z tysiąca lat / Dager fra 1000 år / Days From A Thousand Years (short)
1971 Gwałt / Voldtekt / Rape
1971 Twarze / Ansikter / Faces (short)
1972 Więzienne mury / Murer rundt fengslet / Walls round the Prison (doc., short)
1973 Bezdomni / Herbergistene / Homeless (doc., short)
1974 Witaj, mój bracie! / Mine søsken, goddag / Hello, My Sibling
1975 Starsi / Gamle / Old (doc., short)
1975 Żony / Hustruer / Wives
1977 Godziny miłości / Den allvarsamma leken / Games of Love and Loneliness
1979 Spadek / Arven / Heritage
1981 Polowanie na czarownice / Forfølgelsen / The Witch Hunt
1984 Papierowy ptak / Papirfuglen / Paper Bird
1985 Żony dziesięć lat później / Hustruer – ti år etter / Wives – Ten Years Later
1989 Góra / Fjellet / Mountain (doc., short)
1990 Złodziej klejnotów / Smykketyven / Twice Upon a Time
1996 Żony III / Hustruer III / Wives III
1997 Solvorn (doc., short)
2001 Zobaczyć łódź kołyszącą się na falach / Å se en båt med seil / To See a Boat in Sail (doc., short)
2005 Bez tytułu / Uten tittel / Untitled (short)
2009 Kontur / Riss / Etching (doc., short)
2009 Jazydzi / Jezidi / Yezidi (doc., short)