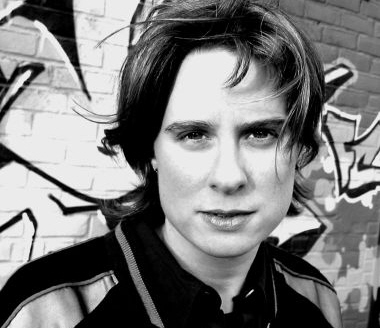 Jennifer Reeves
Born in 1971, in Sri Lanka, she spent her childhood in Ohio and Michigan and then she moved to New York. She graduated from Bard College and then she became a Master of Fine Arts at the University in San Diego. She lives and works in Brooklyn, she gives hosted lectures at the Department of Film of the Bard College and Cooper Union.
Film index of the section retrospective: Jennifer Reeves
Her short films (since 1990 she has made more than 20 of them) have won multiple awards. Her Fear of Blushing (hand-painted on film) was screened worldwide. Darling International obtained a prize at the Sundance film festival and was shown in Berlin and elsewhere. The experimental Chronic was included in the teaching materials of many institutions.
Her first full-length film was The Time We Killed of 2004, winner of the FIPRESCI award at the Berlin Festival. She works almost by herself: she writes screenplays, directs, edits, draws, shoots, records and prepares the soundtrack. Her subjective and intimate, hand-painted films, made with techniques invented by herself, focus on such issues as memory, psyche, feminism and sexuality. In her visions of reality, Jennifer Reeves compiles landscapes, images of animals, organic shapes, music, she doesn't shun political involvement either.
Since 2007, she has made and presented films in a double-projection form. Light Work Mood Disorder and He Walked Away with music by Anthony Burr were presented in many places, including the festivals in Rotterdam and Berlin, the Diapason Gallery and MoMA in New York and the Contemporary Art Museum of Strasbourg. In August 2008, after more than 4 years of work, Jennifer Reeves completed her film When It Was Blue, which premiered at the festival in Toronto with live music performed by the composer Skúli Sverrisson.

Filmography:
1990 Elations in Negative (short)
1992 Girls Daydream About Hollywood (short)
1992 Taste It Nine Times (short)
1993 Monsters in the Closet (short)
1994 Configuration 20 (short)
1995 The Girl's Nervy (short)
1996 Chronic (short)
1998 We Are Going Home (short)
1999 Darling International (short)
2000 The Money (short)
2001 Exhausted (short)
2001 Fear of Blushing (short)
2001 Skinny Teath (short)
2002 Double Your Pleasure (short)
2003 Swamp People (short)
2003 The Sons of Bitches Turned Out The Lights Again (short)
2003 He Walked Away (short)
2004 The Time We Killed
2005 Meet Me at The Arch (short)
2005 Shadows Choose Their Horrors (short)
2006 Light Work (short)
2007 Light Work Mood Disorder (short)
2008 When It Was Blue