On the 100th birth anniversary of Ingmar Bergman, one of the most important creators in the history of cinema, the New Horizons International Film Festival joined an international project called Bergman100.
The 18th edition of the festival (July 26th-August 5th) will include an exhibition, installation, and showings of eight films by the master, as well as many cinematographic surprises related to his work.
Why do we need Ingmar Bergman (1918-2007) today, with his unquestionable greatness, undeniable genius, and a place in the pantheon of the most important filmmakers assured while he still had lived? One of the reasons may be making us aware that one may endlessly question their own greatness and find strength in talking about the weakest, the imperfect, and the most fragile. His whole artistic life, just in front of our eyes, he had been drawing a map of his soul, making the screen a tool of confession. Never did he lack the courage to talk about the basics: his ambivalent approach to faith and to the Church (as he once confessed: "My prophets are Bach and Beethoven"), fear of death, alienation, the absurd of existence, complicated love and family affairs, desire, madness, and art. His ruthless honesty in sharing his own fears, mistakes, wants, weaknesses, and phobias, ensures that the works of Bergman, that we are about to show during the new Horizons festival, still offer a contemporary value.
The review will screen digitally reconstructed films: Summer with Monika (1953), Wild Strawberries (1957), The Seventh Seal (1957), Persona (1966), The Serpent's Egg (1977), Autumn Sonata (1978), Fanny and Alexander (1982), and Saraband (2003). During the review, we will also show the newest, never screened in Poland, documentaries on Bergman's life and work, as well as some modern films inspired by this Swedish film master (details will be available soon).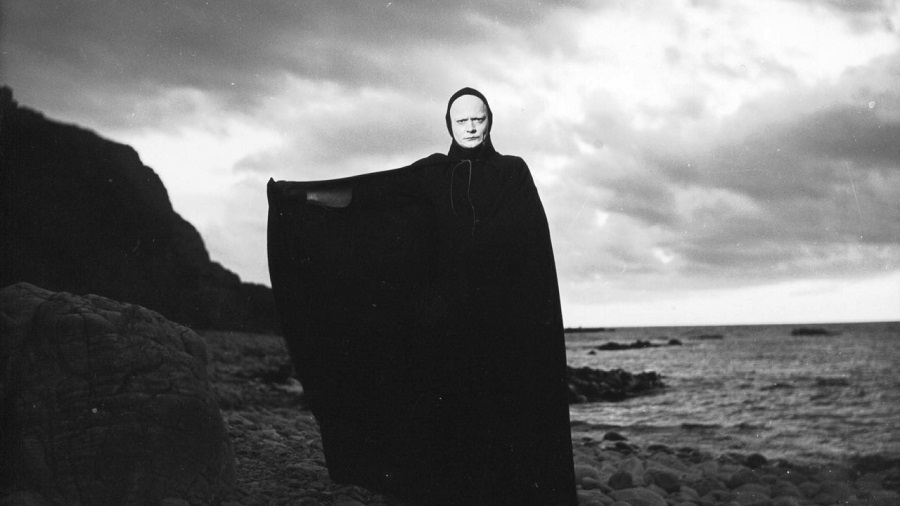 The New Horizons Cinema will incorporate screens showing an interactive installation Ingmar Bergman 100 by Annmari Kastrup and Anders Rabenius. The audience will have the chance to watch 32 unique clips presenting, among others, excerpts from films, interviews, materials from the sets, and quotations from books and articles. The authors of the installation announced that it will be as funny, as serious, and that it will reveal yet unknown side of the director.
The festival will feature an exhibition entitled W stylu Bergmana: kino, moda, sztuka (Bergman's style: cinema, fashion, art) which will focus on four films: The Seventh Seal, Persona, Scenes from a Marriage, and Fanny and Alexander, as well as the influence of Bergman's works on modern fashion and art. This iconic creator, although never interested in fashion and dressing rather simply, became a trendsetter influencing many Swedish designers. The exhibition will include a lot of photos, excerpts from films, stills, posters, lithographs, and clothes inspired by Bergman's films.
The partners of the Bergman100 project in Wrocław are the Swedish Embassy in Warsaw and the Swedish Institute.
---