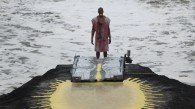 The film opera River of Fundament is the latest project by Matthew Barney, an artist well known to audiences of the T-Mobile New Horizons Film Festival from his Cremaster series. Along with composer Jonathan Bepler, he has created a seductive and, at the same time, repulsive visual and musical tale that deals with the game of life with death, metamorphosis, and reincarnation. July 29 and 30, Narodowe Forum Muzyki, Wrocław www.nfm.wroclaw.pl
more..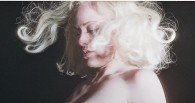 As part of the grand opening of the upcoming edition of the Festival, and as part of the Wrocław European Capital of Culture 2016 program, you will have a chance to see the Polish prepremiere of the opera Lost Highway, featuring a libretto by Nobel Prize winner Elfriede Jelinek and one of the world's leading contemporary composers, Olgi Neuwirth, who, in an original way, set David Lynch's cult film to music.
more..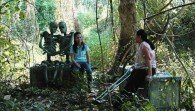 The repertoire of the T-Mobile New Horizons International Film Festival, the biggest film event in Poland, features about 200 feature-length films, including over 100 Polish premieres. Important festival attractions include film retrospectives of the masters and contemporary directors seeking new horizons in cinema, screenings of movie classics, exhibitions and audiovisual projects, concerts at the festival club and free outdoor movie screenings in Wroclaw's central Market Square.
more..