Films for children - Matinee 2 (children from 7)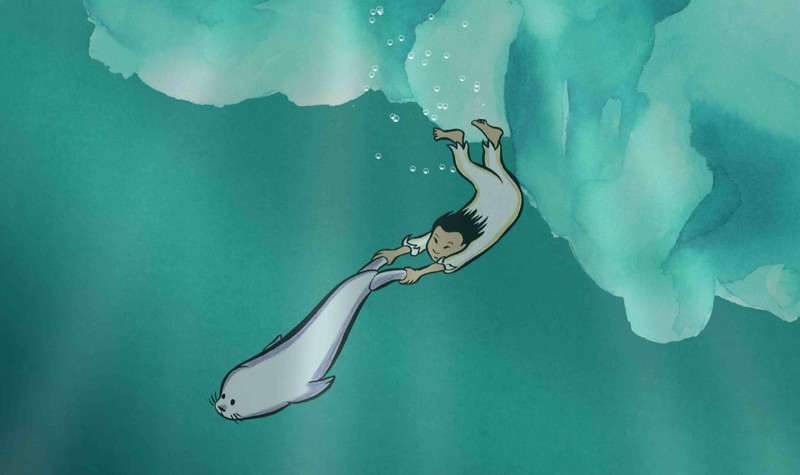 The Boy Who Wanted to Be a Bear
Drengen der ville gøre det umulige
screenplay:
Bent Haller, Michel Fessler
animation:
Asta Sigudardottir, Georges Stoyanoff, Karin Nilsson, Anders Nejsum, Anna Gellert, Alice Rasmussen
cast:
(voices) Marlon Vistrup, Joachim Boje Helvang, Paprika Steen, Tommy Kenter, Otto Branderburg, Thomas Bo Larsen, Sidse Babett Knudsen
producer:
Didier Brunner, Marie Bro
production:
Dansk Tegnefilm 2
sales:
The Danish Cultural Institute, Danish Film Institute
Exhausted from a dramatic escape from wolves, a polar bear gives birth to a stillborn baby. Distraught, she decides to lie down in the snow and die. In an igloo nearby, a woman gives birth to a healthy little boy. Wanting to save the grieving bear, another bear steals the human child and takes it to her. From this point on, the boy is to live with his foster mother and learn everything that bears need to know. However, the boy's real father finds the bear's den, kills it, and takes the terrified boy home. One day, the boy sets off on a journey to Spirit Mountain in order to find out who he really is, a person or a bear. Jannik Hastrup's film is a beautiful, though, with its naturalistic look, sometimes painful tale about the power and complexity of the relationship between humans and nature. The director, known for his rebellious creative attitude, leads viewers along a powerful, expressive path through a frozen and extraordinarily evocative polar landscape.