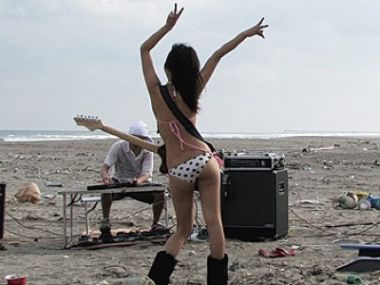 We Don't Care about Music Anyway
We Don't Care about Music Anyway
We Don't Care about Music Anyway
I tak nie zależy nam na muzyce
France 2009 / 80'
director: Cédric Dupire, Gaspard Kuentz
screenplay: Cédric Dupire, Noa Garcia-Kinasuki, Gaspard Kuentz
cinematography: Cédric Dupire
editing: Charlotte Tourrès
music: Sakamoto Hiromichi, Otomo Yoshihide, Yamakawa Fuyuki, L?K?O, Numb, Saidrum, Umi No Yeah !!, Kirihito
cast: Sakamoto Hiromichi, Otomo Yoshihide, Yamakawa Fuyuki, L?K?O, Numb, Saidrum, Umi No Yeah !!, Kirihito
producer: Jérôme Aglibert
production: Studio Shaiprod
awards: 10th New Horizons International Film Festival in Wrocław - in the Films On Art International Competition the Jury - best film
polish distributor: Stowarzyszenie Nowe Horyzonty
release date: 1.04.2011
Cédric Dupire and Gaspard Kuentz take a decidedly original look of Japan's independent music scene. The French documentary filmmakers send us a mesmerising postcard from their journey to an undiscovered place. Avoiding ready-made stereotypes, this lively documentary feels like a one-of-a-kind street symphony of big-city sounds: grinds, scrapes, and creaks that compose the melody Japanese urban life.
Dupire and Kuenz ignore the neon-lit Tokyo in favour of dark lanes and forgotten streets. They look for music, life, and people who are lost in their passions, obsessions, lost in the sounds of abstract instruments. The juxtaposition of their everyday life in the heart of a tired metropolis with fragments of electrifying concerts fills the film with rousing emotion.
Piotr Pluciński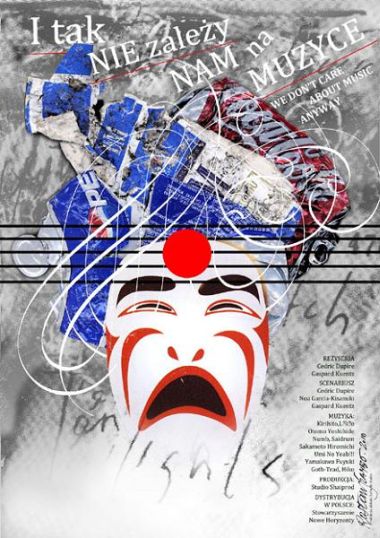 Cédric Dupire, Gaspard Kuentz
Cédric Dupire born in 1979 in Paris. At twenty four, he made a music initiation journey to the Hindu Rajasthan, which resulted in his first documentary. Two years later, he directed a portrait of a Guinean drummer and in the next season, he explored the Japanese alternative music scene.
Gaspard Kuentz was born in 1981. At twenty two, he moved to Tokyo to study film at the Eiga Bigakko school. His first directing attempts were short features, distributed in Japan. The film co-directed with Dupire is the first full-length and documentary production by this
Filmpography
2003 Jinsei ha nagaku, heya ga semai (short film)
2005 Musafir (CD)
2005 Chinpira is Beatiful (short film)
2006 The Right Man in the Right Place (CD)
2009 We Don't Care About Music Anyway (CD, GK)