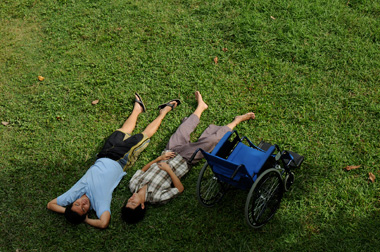 Mundane History dir. Anocha Suwichakornpong
Mundane History dir. Anocha Suwichakornpong
Mundane History
Zwyczajna historia / Jao nok krajok
Thailand 2009 / 82'
director: Anocha Suwichakornpong
screenplay: Anocha Suwichakornpong
cinematography: Ming Kai Leung
editing: Lee Chatametikool
music: The Photo Sticker Machine, Furniture
cast: Arkaney Cherkam, Paramej Noiam, Anchana Ponpitakthepkij, Phakpoom Surapongsanuruk, Karuna Looktumthong
producer: Anocha Suwichakornpong, Soros Sukhum
production: Electric Eel Films
awards: 10th New Horizons International Film Festival in Wrocław - Grand Prix, Tiger Award Rotterdam 2010, Mumbai Film Festival 2010 - best director, Transilvania International Film Festival 2010 - Lifetime Achievement Award, Taipei Golden Horse Festival 2010 - NETPAC Award
polish distributor: Stowarzyszenie Nowe Horyzonty
release date: 11.03.2011
Anocha Suwichakornpong film follows the parallel lives of two young men through a series of chronologically disjointed sequences. One of the men, Ake, paralysed as a result of a car accident, cannot come to terms with the iniquity of fate. The second, Pun, hired to take care of Ake, has long ago accepted his own lot in life. Through the clash between disparate social classes (Ake comes from wealth, Pun from the working class), the director peels away successive layers of Thailand's social realities to present an image of her home country. The film's discontinuous construction matches the structure of a state tattered and worn out by political repression. What can be done about it? How can we find a good place in a hostile world? The film's classification by Thai authorities as '21 and up', because of just one scene, suggests that the answers may be difficult to find.
Piotr Pluciński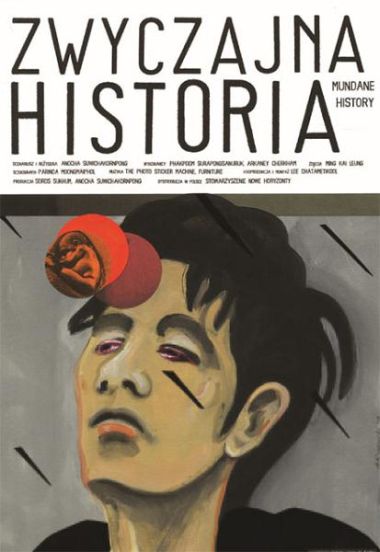 Anocha Suwichakornpong
Born in Thailand in 1976, she studied in England, where she received her BA and MA in art and cultural studies. In 2006, she graduated from an MFA film programme at Columbia University, where she was a recipient of Hollywood Foreign Press Association Fellowship. That same year, Anocha atended the Berlinale Talent Campus. Her thesis, Graceland became the first Thai short film to be included in the Official Selection at 59th Cannes Film Festival and screened at over thirty film festivals. Mundane History is her feature film debut. She is one of the most promising members of a Thai filmmakers new generation, alongside artists like Aditya Assarat, Chukiat Sakweerakul, Kongdej Jaturanrasmee and Uruphong Raksasat.
Selected filmography
2006 Graceland (short)
2007 JAI (short)
2008 Like. Real. Love (short)
2009 Zwyczajna historia / Jao nok krajok / Mundane History