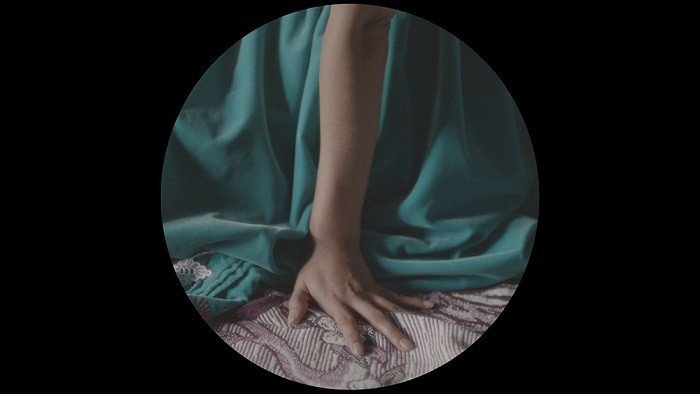 Lucifer
Belgium 2014 / 108'
director: Gust Van den Berghe
screenplay: Gust Van den Berghe
cinematography: Hans Bruch Jr.
montaż: David Verdurme
sound: Matthias Hillegeer
cast: María Acosta, Jeronimo SotoBravo, Norma Pablo, Gabino Rodríguez
producer: Tomas Leyers, Hilario Galguera, Rosa Galguera
production: Mollywood
awards: Tallinn Black Nights FF 2014 – Grand Prix; L'Europe autour de l'Europe FF 2015 – Special Mention Luna Award; 15. T-Mobile New Horizons IFF 2015 - Grand Prix
Polish distributor: Stowarzyszenie Nowe Horyzonty
release date: January 29, 2016
This is truly New Horizons cinema: director Gust Van den Berghe and cinematographer Hans Bruch Jr. developed something along the lines of a fish-eye tondoscope especially for Lucifer. The invention allowed them to lend a certain mystical quality to parts of the story, which was inspired by the art of 17th-century author Joost Van Den Vondel. In terms of visual inspiration, the director has also mentioned the paintings of Hieronymus Bosch. Each frame is enclosed in a circle and composed in such a way that they could all be hung in a gallery as individual images. The plot of the film, which the filmmakers intended as something other than cinema, refers to the biblical story of Lucifer. On his journey from Heaven to Hell, this fallen angel with the face of Gabino Rodríguez spends some time on Earth, giving rise go free will and an awareness of the existence of a line between good and evil. Lucifer wreaks havoc on the life of a Mexican village cut off from the world at the base of a volcano called Parícutin. He evokes doubt in a shepherd named Lupita; seduces her granddaughter, Maria; and heals a paralyzed man named Emanuel.
Gust Van den Berghe
Born in 1985, a Belgian film director and screenwriter, known for his tremendous passion for music. From childhood interest in dance, performed in the famous Belgian dance teams, worked with Praga Khan, the Royal Ballet of Flanders and Mark Bogaerts. After graduating from the School of Audiovisual Art of Brussels, he directed the first feature film titled Little Baby Jesus of Flanders, which was shown at Cannes in 2010. His second feature film Blue Bird was shown at 12. T-Mobile New Horizons IFF (Panorama).
Selected filmography
2006 Mijn papa en ik / My Daddy and Me(short)
2006 De Grootheid van een Grootheid (short)
2007 cum*shot (short)
2010 Petit Bebe Jesus de Flandr / Little Baby Jesus of Flandr
2011 Niebieski ptak / Blue Bird
2014 Lucyfer / Lucifer