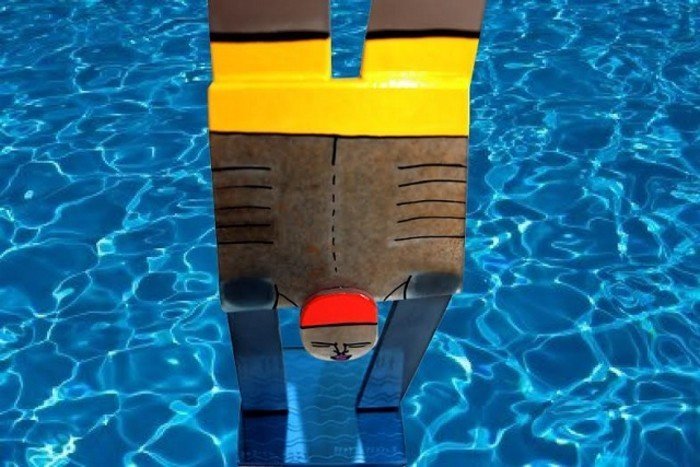 Masters of Cinema - exhibition of works by Katarzyna Bors and Pati Dubiel
July 24 - August 22, 12 AM - 6 PM
opening July 24, 7 PM
Galeria Versus, ul. Jatki 11, Wrocław
The leitmotiv of the exhibition is man, person, master not master, celebrity, director, actor, idol, movie character. This subject connected two completely different artists from Wrocław - Katarzyna Bors and Patu Dubiel. The variety of two different worlds - paintings and artistic glass - gave an explosive mix of colours, style, form, uniqueness and decorativeness. Since the beginning of their collaboration the artists have been inspired by human attitude, behavior and inner feelings as well as the material world.
They both like kitsch, but they skillfully manoeuvre on its verge, consciously, with no fear. In their colorful, expressive works, made of glass elements, and sometimes the wastes, Pati Dubiel creates sculptures of her movie characters. Her complex, symbolic, and funny characters always tell some stories. The artist, whose works are firmly rooted in pop-art, is looking for inspiration from the masters of antiquity, baroque and surrealism. She does not process someone else's ideas, but makes her own. Her glass sculptures are unique, and movie characters are one of their kind. Her works make also reference to some of the greatest directors.
The painting works by Katarzyna Bors are kind of record, live philosophy and allegory of withering, but also a recollection of cinema masters' glorious moments. The paintings reflect not only artist's thoughts about the past, but also talk about the present. Meticulously planned or dynamic and spontaneous paintings encourage multiple interpretations, as they stimulate the viewers' imagination.