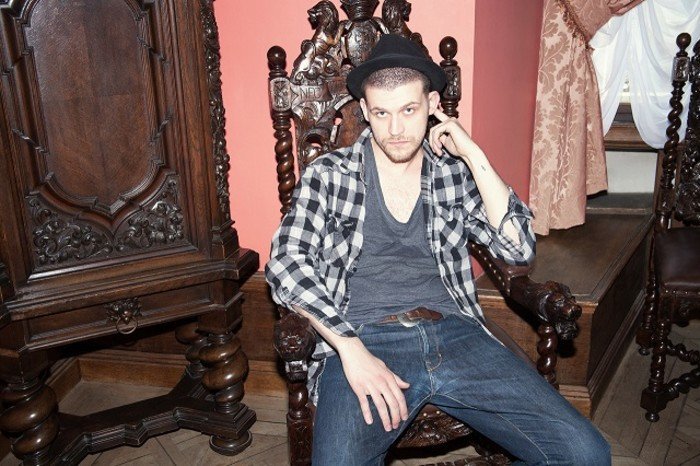 Stefan Wesołowski
28 July (Tuesday) 10:00 PM
ticket prices: 30 PLN (regular) and 21 PLN (for festival pass)
Composer, violinist, and producer known for his work with Important Records (Coil, Merzbow, Jozef Van Wissem, Eliane Radigue) and the British label Mute Song (Nick Cave, Swans, Max Richter, Jóhann Jóhannsson).
2008 saw the Polish release of his debut Kompleta, a piece composed for breviary lyrics, a string quartet and electronica. In October 2013, he premiered his sophomore album Liebestod during the Unsound festival.
Wesołowski spent several years working closely with Jacaszek, for whom he wrote the instrumental sections of the latter's albums (Treny, Miasmah/Gusstaff 2008, Pentral, Gusstaff 2009), and co-wrote the scores to films such as Golgota Wrocławska and Suicide Room). He's recorded with Szymon Kaliski (wesołowski/kaliski: 281011, Few Quiet People 2012), Wojciech, Bartek and Piotr Waglewski (the cuts Bóg and Syn on the Waglewski Fisz Emade album Matka, Syn, Bóg, ART2/Agora 2013) and Karolina Czarnecka (the cut Stolica on the album Karolina Czarnecka: Córka, Proud Action Group 2014).
Stefan Wesołowski also wrote the music for numerous stage plays (Maria Stuart dir. Adam Nalepa, Teatr Wybrzeże in Gdańsk, 2014), art installations and films. He scored the 2015 Marlon Brando documentary Listen To Me, Marlon, directed by Stevan Riley, which premiered at Sundance.