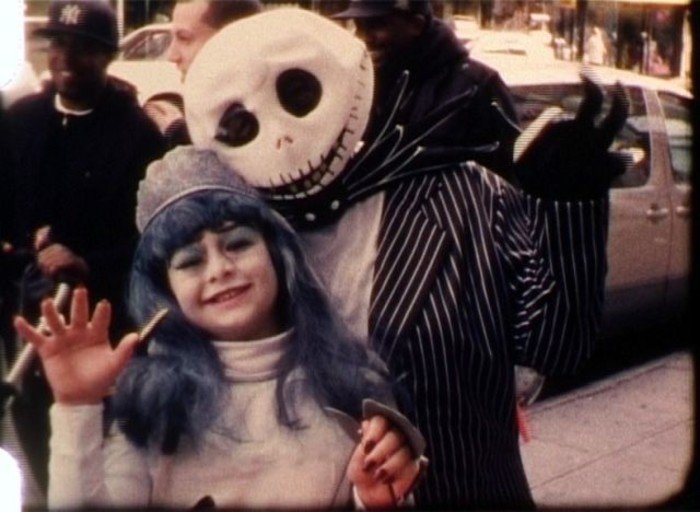 Tibor Szemző
Stonewall Cake – Cinematic Concert
July 21, 7 p.m.
Nowe Horyzonty Cinema, Cinema No. 3
Tibor Szemző has been a guest of New Horizons for many years. Audiences have seen his first feature-length partially-animated film, A Guest of Life (7th NH). The Wrocław Opera presented his cinematic opera Csoma, and a cinema in Warsaw hosted a screening of some of his short films and the WRO Art Center presented the exhibition Invisible History (8th NH). Szemző was a juror in the competition "Films About Art" (9th NH). During the 13th NHF we will encounter the artist again – on 21 July New Horizons Cinema will present his newest film-music project.
Tibor Szemző is one of the most important figures in contemporary music and Hungarian art and one of the few artists from Hungary to have achieved international fame. This contemporary Renaissance man has worked with exceptional determination and versatility: he is an instrumentalist, composer, improviser, the author of performances and gallery installations as well as a creator of video-art and director of experimental films that combine storyline, animation and the documentary, for which he also creates the soundtracks.
Born in Budapest in 1955, Szemző began his musical education at the age of 6, first mastering the flute and violin. Growing up he discovered rock music and began to play the guitar. His later fascination with jazz inspired Szemző to create his own jazz band and in 1979, under the influence of American minimalists, to found the famous ensemble Group 180. As a solo artist he began to add visual elements to his music projects starting in 1983 and after Hungary opened to the world in 1989 he started to collaborate with many European musicians and artists, finally founding the recognised chamber music group Gordian Knot in 1998.
The music created by Tibor Szemző is simply impossible to classify. It is rooted somewhere deep in classical music, but in many places touches on contemporary Avant-guard and minimalism. The improvisational abilities of the artist are evidenced by the debt he has accumulated with the most famous jazzmen and the pugnacity and endearing simplicity of his works proves that he is not afraid to take on popular and world music. Szemző's performances can also be described as artistic, referring in form to modern opera. The comparisons his work inspires are therefore unsurprising. Some see him as a successor to famous American minimalists Steve Reich or La Monte Young, others see a similarity in Szemző's compositions to the work of Miles Davis and John Coltrane. Some listeners appreciate his creative adaptations of music by Bob Marley and Jimi Hendrix or put his name next to those of Brian Eno, Zbigniew Preisner and Yann Tiersen. Although Szemző's music contains seemingly contradictory and extremely contrasting aesthetics, each element of his compositions is characterised by one essential trait – an unprecedented mood and atmosphere comparable to those of the greatest ambient artists. Szemző is also sometimes described as a synesthetic artist – as he himself says, an image is also music to him and the music he creates for films Szemző describes as sound images. This is clear when watching his films, which are full of musicality that performs an illustrative function.
At the T-Mobile New Horizons IFF, Szemző will present his music-film project Stonewall Cake, which will consist of three film screenings of music played by the artist himself with band The FodderBase. We will see the film Cuba, filmed in the 1980s; The Other Shore, filmed in Tokyo as well as his newest work >K< Engravings, filmed in seven countries, including Poland. The composition will be based on a short story by Kafka entitled A Message From the Emperor, which was translated into many languages: Czech, Finnish, Hebrew, German, Bengali, Japanese, Yiddish, Tibetan, Hungarian, French, Mongolian, Chinese, Urdu and English. Accompanying Tibor Szemző, who will recite the texts and play the bass flute, the group The FodderBase will perform: Mihály Huszár on the bass, Zoltán Mizsei on keyboard and vocals, Bálint Pödör on percussion and Zoltán Regenye as sound engineer as well as visual project supervisor Ábris Gryllus.