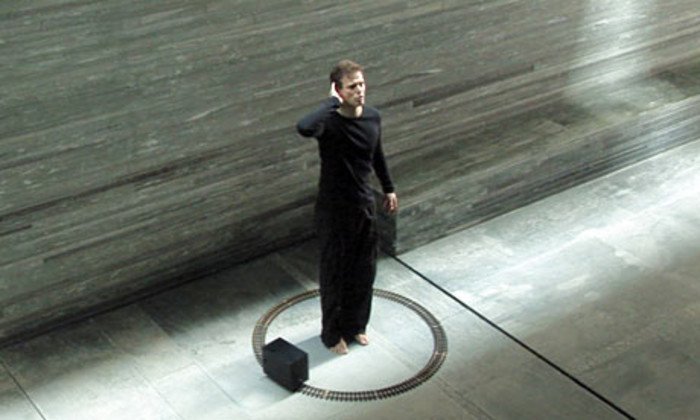 Heimatklaenge dir. Stefan Schwietert
Heimatklaenge dir. Stefan Schwietert
Music Documentaries from Switzerland
The "Swiss Music Documentary" section consists of 10 films produced in recent years. It is truly extraordinary that a local conemaic tradition has persevered in a mountainous, federalist country that tends toward isolation. Furthermore, this tradition is currently opening up to various influences while directors seek out subjects in the most distant locations and genres.
One such example is Stefan Schwietert, who produced more than a dozen music-themed films, such as the humorous Alphorn and Heimatklaenge (both in our section) thatsuccessfully tackle local folklore, as well as Devil's Accordion shot in Columbia, Voyage Oriental in Turkey, while his latest, Balkanmelodie (in our program), as the title suggests, focuses on music from outside Switzerland. At first, the country of Alpine horns, cowbells and yodeling old timers seems amusing, but the laughter withers in our throats upon hearing the exploits of masters or innovators who further enhance the mastery with distant inspirations such as overtone singing or chanson with accordion (see the Stimmhorn duo).
Due to its high standard of living, to put it lightly, Switzerland is currently a paradise for innovative composers (like Horatiu Radulescu in La Mammouth Celeste), improvisers (Fritz Hauser Klangwerker), or legendary performers like Martha Argerich, shown in Bloody Daughter from a surprising perspective by her daughter/director Stephanie in numerous intense scenes. Paradoxically, this paradise on Earth also makes for perfect ferment for avant pop. The band Yello, famed for original videos and a Dadaist sense of humor, have been the leading godfathers of the genre for nearly thirty years and here they star in a documentary of the same name. Importantly, Swiss documentary filmmakers frequently depict artists from distant lands, their intercultural encounters and joint concerts as is evident in Sounds and Silence by acclaimed director Norbert Wiedmer. The unconventional protagonist, Manfred Eicher, founder of ECM records and sound engineer, is a man in constant motion that brings together musicians from throughout the world, giving each of them his undivided ear and attention. That is exactly what Swiss music documentary films show.
Jan Topolski, section curator