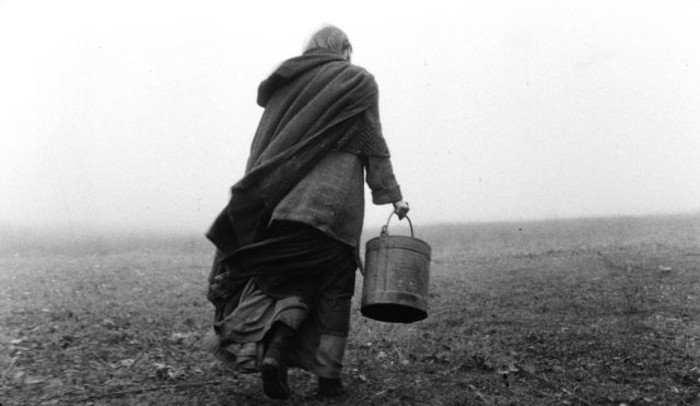 The Turin Horse dir. Béla Tarr
The Turin Horse dir. Béla Tarr
The Turin Horse
Koń turyński / A torinói ló
Hungary, France, Germany, Switzerland, US 2011 / 146'
director: Béla Tarr
screenplay: László Krasznahorkai, Béla Tarr
cinematography: Fred Kelemen
editing: Ágnes Hranitzky
music: Mihály Vig
cast: János Derzsi, Erika Bók, Mihály Kormos
producer: Gábor Téni, Martin Hagemann, Juliette Lepoutre, Marie-Pierre Macia, Ruth Waldburger
production: TT Filmmûhely, Vega Film, Zero Fiction Film, Movie Partners In Motion Film, Werc Werk Works, Fonds Eurimages du Conseil de l'Europe, Medienboard Berlin-Brandenburg, Motion Picture Public Foundation of Hungary
awards: Berlin IFF 2010 – Silver Berlin Bear, FIPRESCI Prize, Brothers Manaki International Film Festival 2011 (Macedonia) - best cinematography
polish distributor: Stowarzyszenie Nowe Horyzonty
release date: 30.03.2012
If you believe Béla Tarr, The Turin Horse is his last film. The director claims that he has already said all he had to say and that he is going to retire from filmmaking.
The film, a winner of the last festival in Berlin, is a meditation on the agony of the world. The 2.5 hour long picture is characterized by dark atmosphere of slow decay. The starting point for Tarr was a story about Friedrich Nietzsche, who in 1889 took pity for a horse that was being beaten by a peasant by the road.
The author challenged the viewers again. His film contains all the typical elements of his style: disinclination to use words, black and white imagery, and slow tempo. Each element is characterized by extreme minimalism. The six day long plot takes place in a dark village hut, and it forms a coherent, overwhelming vision of a process that is an inversion of the creation of the world.
I can't help not being able to make an optimistic film – says Tarr, summing up his career. – Traveling around the world, I see no happiness around me. Maybe others are able to see it. Not me. Therefore, my films are dark.
Krzysztof Kwiatkowski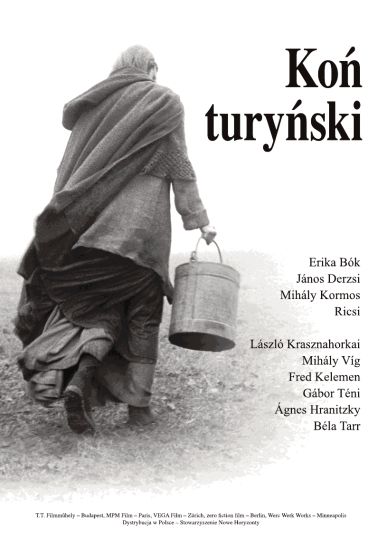 Béla Tarr
A Hungarian filmmaker born in 1955 in Pécsu. Tarr's 1979 feature debut Family Nest (Mannheim IFF, Grand Prix), ias a work of socialist realism clearly influenced by the work of John Cassavettes.
In late eighties Tarr's visual sensibility move from raw close-ups to more abstract mediums and long shots, but also his philosophical sensibility shifted from grim realism to a more metaphysical outlook. His masterpiece Satantango took over seven years to realize and finally appeared to international acclaim in 1994.

Filmography:

1978 Hotel Magnezit (short film)
1979 Családi tüzfészek / Family Nest
1981 Szabadgyalog / The Outsider
1982 Panelkapcsolat / Prefab People
1982 Makbet / Macbeth
1984 Öszi almanach / Almanac of Fall
1988 Kárhozat / Damnation
1990 Az utolso hajo (nowela w filmie City Life) (short film)
1994 Sátántangó / Satan's Tango
1995 Utazás az alföldön / Journey on the Plain (short film)
2000 Werckmeister harmóniák / Werckmeister Harmonies
2007 The Man from London
2011 The Turin Horse