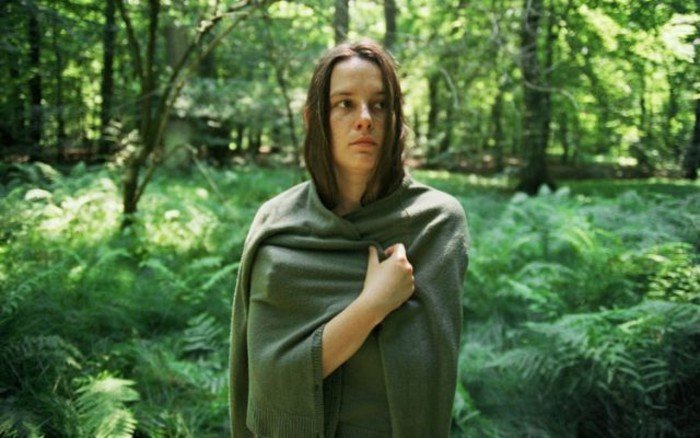 It Looks Pretty from a Distance dir. Anna i Wilhelm Sasnal
It Looks Pretty from a Distance dir. Anna i Wilhelm Sasnal
It Looks Pretty from a Distance
Z daleka widok jest piękny
Poland 2011 / 77'
director: Anna Sasnal, Wilhelm Sasnal
screenplay: Anna Sasnal, Wilhelm Sasnal
cinematography: Wilhelm Sasnal, Aleksander Trafas
editing: Beata Walentowska
cast: Marcin Czarnik, Agnieszka Podsiadlik, Piotr Nowak, Elżbieta Okupska, Jerzy Łapiński, Hanna Chojnacka
producer: Wilhelm Sasnal, Anton Kern
production: Filmpolis, Anton Kern Gallery
awards: 11. New Horizons IFF - in the New Polish Films Competition, the Wrocław Film Award
polish distributor: Stowarzyszenie Nowe Horyzonty
release date: 10.02.2012
Paweł Muraw wants to live with his girlfriend, wants to walk naked around the house as he 'saw on a movie', but his old mother interferes in everything. The girlfriend lives with her parents and her brother and knows she won't get anything because her father is going to leave everything to his son. She has to get a new home.
Paweł works with Mirek Kotlarz. They take Mirek's father to work. The old Kotlarz wants only the same as his son - to have trips to the scrap yard and to drink.
Protagonists of the film live together, the old and the young, a dozen of families. Their world is limited in space, but recognised and properly prioritized.
The film is a story about their life, about the safe monotony which however, didn't blunt the alertness of the villagers. Although familiarized, they keep a kind of tension which helps them to quickly profit from an opportunity. The hidden lust gives the course of their lives.
description of the distributor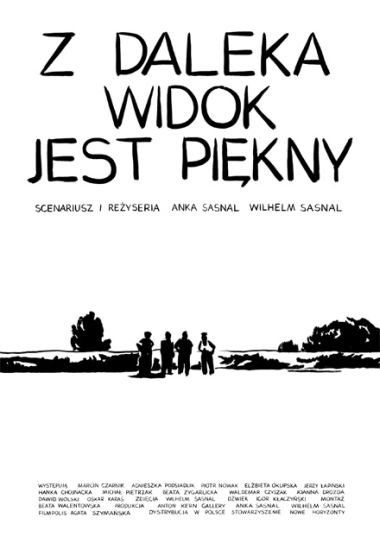 Wilhelm Sasnal
A painter, drawer, author of comic books, filmmaker born in 1972 in Tarnów. Before taking up his studies at the Academy of Fine Arts in Cracow, he tried his hand at the Architecture Department of Technical University of Krakow. The winner of Vincent van Gogh European Award, in 2006 he occupied the first place on the list of the 100 most important young artists published by 'Flash Art' magazine. His works can be found among others in Pompidou Centre, Tate Modern, Museum of Modern Art and Guggenheim Museum. Husband of Anna.
Selected filmography
2001 Samochody i ludzie (short)
2003 Kodachrome (short)
2006 Mojave (short)
2008 Świniopas / Swineherd
2010 Opad (co-dir.)
2011 Z daleka widok jest piękny / It Looks Pretty from a Distance (co-dir.)
Anna Sasnal
Born in 1973. Editor, writer. She lives and works in Krakow.
Selected filmography
2010 Opad (co-dir.)
2011 Z daleka widok jest piękny / It Looks Pretty from a Distance (co-dir.)