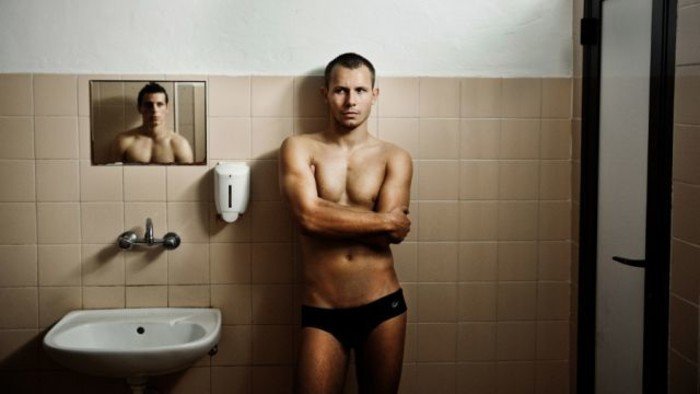 Floating Scyscrapers dir. Tomasz Wasilewski
Floating Scyscrapers dir. Tomasz Wasilewski
Polish Days 2014
Polish Days is the key industry event of the T-Mobile New Horizons International Film Festival, focused on presentation of latest Polish films to an international industry in a series of closed screenings.
This year's edition will take place on 30 July – 1 August 2014
Film submissions will be open 3 March – 31 May 2014

2013 edition
In 2013, around 200 professionals, among them sales agents, distributors, producers, TV buyers and festival programmers got exclusive access to six latest Polish films, nine works in progress and twelve pitchings of projects in development.
The six completed films shown at closed industry screenings included features Papusza by Joanna Kos-Krauze and Krzysztof Krauze and Floating Skyscrapers by Tomasz Wasilewski, documentaries The Man Who Made Angels Fly by Wiktoria Szymańska and Six Degrees by Bartosz Dombrowski, as well as a feature-length graduation film from Lodz Film School Caged Swallow by Bartosz Warwas and finally Warsaw Stories - an omnibus film by Maciej Cuske, Kacper Lisowski, Nenad Mikovic and Mateusz Rakowicz.
The works in progress (presentation of short clips or unfinished films) included many high-profile titles, such as Urszula Antoniak's Nude Area: Love In 15 Fragments, Wojciech Smarzowski's The Mighty Angel, Władysław Pasikowski's Jack Strong and Marcin Koszałka's Red Spider. Other films included The Photographer by Waldemar Krzystek, Little Crushes by Irek Grzyb and Aleksandra Gowin, and three debut features: Kebab & Horoscope by Grzegorz Jaroszuk, Hardkor Disko by Krzysztof Skonieczny and Performer by Łukasz Ronduda and Maciej Sobieszczański.
Among the twelve new film projects pitched to a group of international professionals were new films by Jan Komasa (Warsaw44), Paweł Borowski (Wooma), Ryszard Bugajski (The Butler) and Marcin Wrona (Lovesong). Other films included All the Animals With You by Anna Wieczur-Bluszcz, 82 by Grzegorz Pacek, The Erlprince by Kuba Czekaj, Heart Core by Grzegorz Korczak, Roman and Rose by Julia Kowalski, Budapest Diaries by Rafał Kapeliński, I, Olga Hepnarova by Petr Kazda and Tomas Weinreb and Love Express. The Strange Case of Walerian Borowczyk by Kuba Mikurda.
Among the attending industry guests, there were sales agents, such as Films Boutique, Level K, Memento, MK2, Bankside Films, Trust Nordisk, Intramovies, Urban Distribution, Wide Management, Sixpack and New Europe Film Sales, distributors: Wild Bunch Aero Films, EYE Film Institute Netherlands, Gutek Film, Imagine, Just, Kino Świat and Metrodome and TV buyers such as Canal+, Polsat and TVP.
Festival programmers from Busan, Semaine de la Critique, Rotterdam, Karlovy Vary, Tribeca, SXSW, Thessaloniki, Hamburg, Gothenburg, Hong Kong, Cottbus, Go East Wiesbaden, Istanbul, Munich, Seattle, Stockholm and Transilvania also participated. The Berlin Film Festival was represented by Dieter Kosslick, Nikolai Nikitin, Christoph Terhechte (Forum) and Florian Weghorn (Generation).
Polish Days are co-organized with the Polish Film Institute, Wrocław Film Commission, odra Film and Lower Silesia Voivodeship. It is supported by the City of Wrocław and T-Mobile. 2013 Partners also included Adam Mickiewicz's Institute, Film Commission Poland, Krakow Film Commission, City of Łódź and Łódź Film Commission, Mazovia-Warsaw Film Commission, Poznań Film Commission, Silesia Film Commission and Festivalscope.
More info:
Jan Naszewski, Head of Industry Events, T-Mobile New Horizons IFF, jan@snh.org.pl