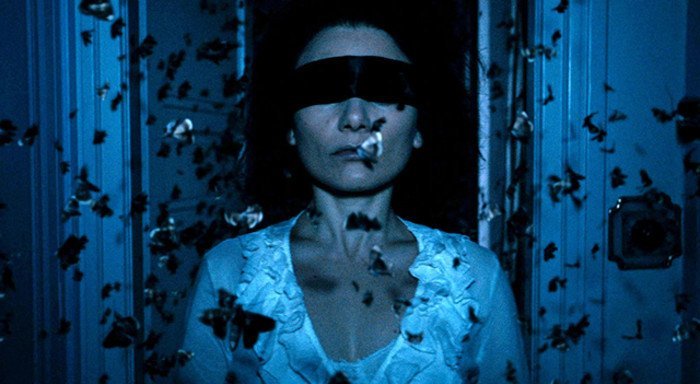 The Duke of Burgundy dir. Peter Strickland
The Duke of Burgundy dir. Peter Strickland
NHFL: Costumes
Film index of the section New Horizons of Film Language: Costumes
The 7th edition of New Horizons in Film Language has brought significant changes: the project now covers a period of 50 years, and we have a new co-curator Jagoda Murczyńska, who taught fashion and costume theory and the use of design in film at the Jagiellonian University. We chose 10 movies that represent different approaches to costume drama, from realism through historicism, fantasy, and fetishism to surrealism. Our special guest Dorota Roqueplo, a renowned costume designer and multiple winner of the prestigious Golden Lion and Golden Eagle awards, will share her experiences working on the spectacular Hiszpanka (2014) (Spanish Flu) directed by Łukasz Barczyk. She will also introduce a screening of a digitally restored version of Luchino Visconti's 1963 classic, The Leopard, which is one of her favorite movies.
curators: Jan Topolski, Jagoda Murczyńska
Costumes = costume drama? Not at all and not only. Although the above statement may be true for the titles that have just been mentioned, in Polish film historical accuracy has sometimes been sacrificed for the sake of fashion. Look at Wanda Rostowska's red cape. On the other hand, in Miki Ninagawa's Sakuran (2007), an actress playing the role of geisha is, in fact, a rock singer, who gives her character tremendous energy and verve. Flamboyant and ornate costumes are crucial to creating a visually striking color palette for the movie. Similar anachronisms are noticeable in Sally Potter's Orlando (1992), an epic journey through the history of Europe. Costumes are also meant to emphasize the instability of gender identity of the title character, played with bravado by Tilda Swinton.
Often, our multiple identities and roles such as gender, ethnic, religious, and subcultural, are reflected in the way we dress. That is exactly what happens on many levels in Nude Area (2014) directed by Urszula Antoniak, who will join the post-screening discussion. Two young girls have different social backgrounds and religious beliefs. Pieces of clothing they wear (headscarf, waitress's apron) accentuate these differences. On the other hand, in the director's cut of Mark Christopher's 54 (1998/2015), dress is a symbol of rebellion for the 1970s disco-goer and, at the same time, of his subcultural affiliation. In Miguel Llansó's post-apocalyptic Crumbs (2015), uniform becomes a proclamation of beliefs. The director will show up for the festival screening. Santa Claus, Superman, and a Nazi are just a few of the numerous characters met by the main protagonist who tries to save his girlfriend's life.
Costumes are embodiments of pop culture myths and sexual fantasies, as attested to by Bibliothèque Pascal (2010) (Pascal's Library) directed by Szabolcs Hajdu. A young beautiful Romanian girl lands in a luxury brothel, where the prostitutes play characters from literature. Hungarian filmmaker, who daringly plays with conventions, and the actress playing the main character have decided to honor us with their presence at this year's New Horizons in Film Language event. Fetishism also is the main theme in Peter Strickland's new sensual movie Duke of Burgundy (2014). Custom designed lingerie plays a significant role in the surprising relationship between a woman who studies butterflies and her expansive maid. Naturally, when speaking of costume designs that achieved cult status and literally outgrew the movie, we must not forget Jean-Paul Gaultier and his work for Luc Besson's The Fifth Element (1997). Although Milla Jovovich's bandages, Gary Oldman's frock coat, or stewardess uniforms are history now, watching them on screen again is always a pure pleasure.
Jan Topolski