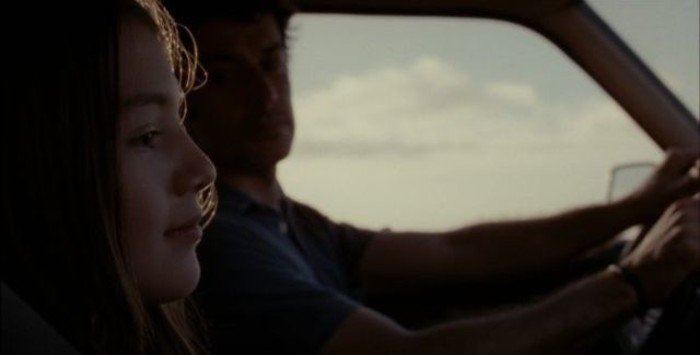 Thursday till Sunday dir. Dominga Sotomayor Castillo
Thursday till Sunday dir. Dominga Sotomayor Castillo
Thursday till Sunday
Od czwartku do niedzieli / De jueves a domingo
Chile, Netherlands 2012 / 96'
director: Dominga Sotomayor Castillo
screenplay: Dominga Sotomayor Castillo
cinematography: Bárbara Álvarez
cast: Santi Ahumada, Emiliano Freifeld, Paola Giannini, Francisco Pérez-Bannen, Jorge Becker, Axel Dupré
awards: Rotterdam IFF 2012 - Golden Tiger; BAFICI 2012 Buenos Aires - Work in Progress and NCP-Holland Award; 12th T-Mobile New Horizons International Film Festival in Wrocław - Grand Prix; Valdivia IFF 2012 – best film
polish distributor: Stowarzyszenie Nowe Horyzonty
release date: 10.05.2013
This is an intimate story about the dissolution of a family through the eyes of two small children in the back seat during a trip to northern Chile. I was looking at pictures of family trips and found one of us kids on the roof of a Seat. I liked the polarity of the shot: us outside, and the parents inside the car. I felt how amazing and dangerous it was at the same time. […] This story is somewhat autobiographical, my parents actually divorced, but we never had a trip exactly like that. When my parents saw the film, they reacted very emotionally, my usually critical father cried.
The director did a great job with the improvising actors, precisely delineating key issues – affairs and lovers, moving out, and division of assets – of which the kids understand far more than the parents suspect. The author thoroughly exploits the contrast between the claustrophobic car interior and the increasingly expansive and barren landscapes of northern Chile. That is where the culminating scene of losing (escape of?) the wife occurs, the ensuing search by the rest of the family and a night spent out in the desert after which nothing will be the same.
Dominga Sotomayor Castillo
Dominga Castillo (b. 1986) is a Chilean director who graduated with a degree in film from the Catholic University. In 2008, she produced three short films, which earned her participation in Berlinale Talent Campus and the Cannes Cinéfondation scholarship. She spent the next four years working on her debut feature From Thursday to Sunday. At this year's Sundance Festival, she received a grant to develop her script Too Late to Die Young / Tarde para morir joven, based on her childhood memory of a fire destroying the environmental commune of Peñalolén where she lived with her family.
Selected filmography:
2008 Noviembre (short)
2008 Debajo (short)
2008 La montaña (short)
2010 Videojuego (short)
2012 Od czwartku do niedzieli / De jueves a domingo / Thursday till Sunday